Gourmet Handcrafted Traditional Ice Cream & Sorbets
2018 Award winning Ice-cream created in Mornington
Luvlee Gourmet Ice Cream was Created by Leanne Farrell in 2008 in Noosa, Qld when she was approached to create a range of product for "Spirit House" Restaurant in Yandina, QLD to be sold through IGA and a variety of Gourmet Delicatessens across the Sunshine Coast and around Australia.
Leanne a Qualified Chef with over 25 Years' experience prides herself on producing products that relays the passion and love for food, of which she inherited from her Grandmother
Now based in Melbourne we offer your business the opportunity to provide your Clients/Guests a completely preservative free product. Something that Lee prides herself on that many other gourmet Ice-cream product do not.
Luvlee is also Gluten, Nut and in some cases even Egg and Dairy free.
As we are made on a request basis, no product is held in stock, therefore we provide you with only the freshest product hence allowing a longer shelf life for you. Unfortunately with this in mind we require a minimum of 48hrs notice. Door to Door...
LUVLEE products are all made using only real fruit (sometimes hand-picked) and all produced using traditional style methods.
We will also happily provide you with a selection of tasters to help ease your selection process & of course are open to new flavour combinations & will produce on request.
Available in 5lt tubs. Smaller 150 ml, 500 ml and 1lt available on request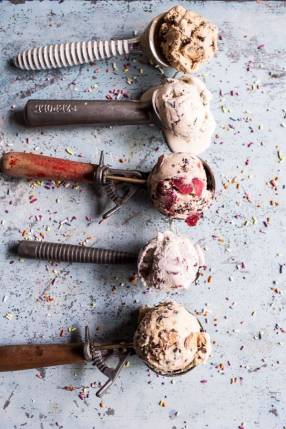 Gourmet Ice Cream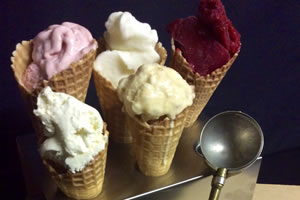 Handcrafted here in Melbourne. Where possible we have endeavoured to make it our mission to be all natural and as allergy friendly as possible, creamy delicious, luvlee goodness.
Scrumptious Sorbet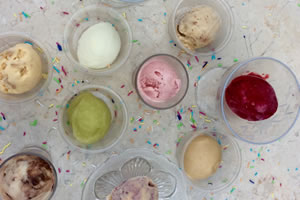 High quality, all natural, all fruit based flavours, blended with a stock syrup and churned with luv.
Ordering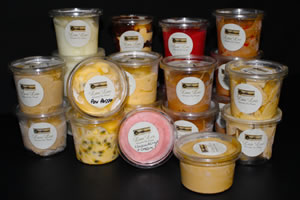 Any flavour requirements produced on request
FREE Delivery within Melbourne CBD
A MINIMUM OF 2 DAYS NOTICE IS REQUIRED FOR ALL ORDERS
Or Phone Leanne direct :
0475 266 544
Follow us on Facebook to keep up with the latest news.